Hearing Aids Signia
Life Sounds Brilliant
Signia rechargeable hearing aids have revolutionized the world of auditory assistance by offering unparalleled convenience and cutting-edge technology. Combining sleek design with advanced features, these hearing aids not only enhance the lives of those with hearing loss but also provide effortless ease of use. The hassle-free recharging system replaces the need for constantly replacing batteries, making it an eco-friendly and cost-effective choice. Additionally, hearing aids Signia are equipped with unique features such as Bluetooth connectivity, enabling seamless streaming of music, phone calls, and television audio directly to your ears. The brilliant sound quality coupled with adaptive adjustment to different listening environments allows users to experience a truly tailored listening experience. Be it crowded restaurants or windy walks in the park, Signia rechargeable hearing aids will deliver crystal-clear audio to suit your needs, ultimately enhancing your overall quality of life. New Pure Charge&Go hearing aids from Signia. The only Signia rechargeable hearing aids for a natural-sounding own voice and direct streaming.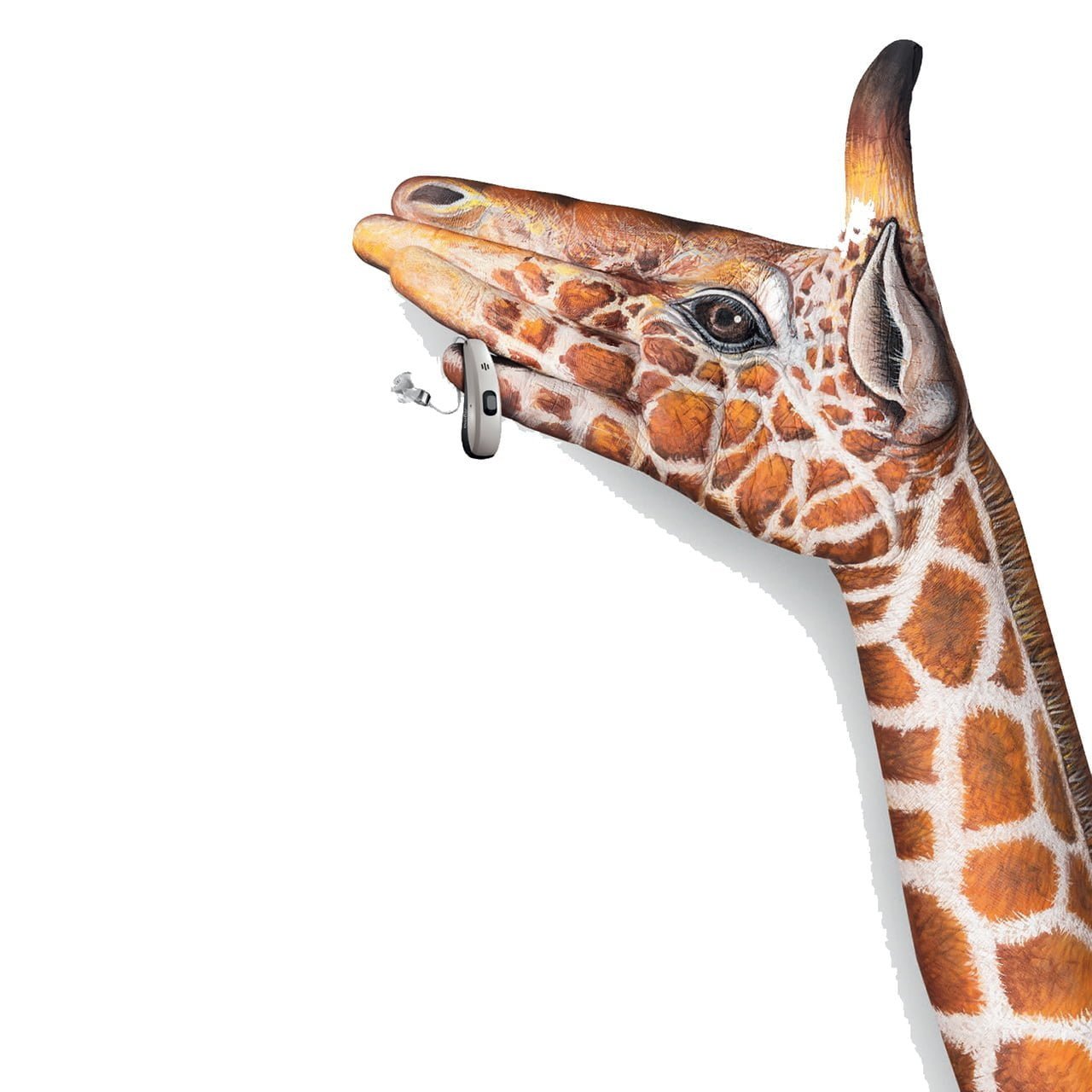 Rely On Your Partner In Natural Hearing

Telephone
Stream phone calls directly from your iPhone (and with StreamLine Mic from all smartphones) to your hearing aids for complete convenience.

Music
Listen to your favorite music streamed directly into your Signia hearing aids from your Apple device (and with StreamLine Mic from any device with Bluetooth®) for an outstanding sound experience.

TV
Stream audio from your television directly into your hearing aids with StreamLine TV.

Remote Control
Change Pure Charge&Go's settings remotely using the myControl App™* or the miniPocket™.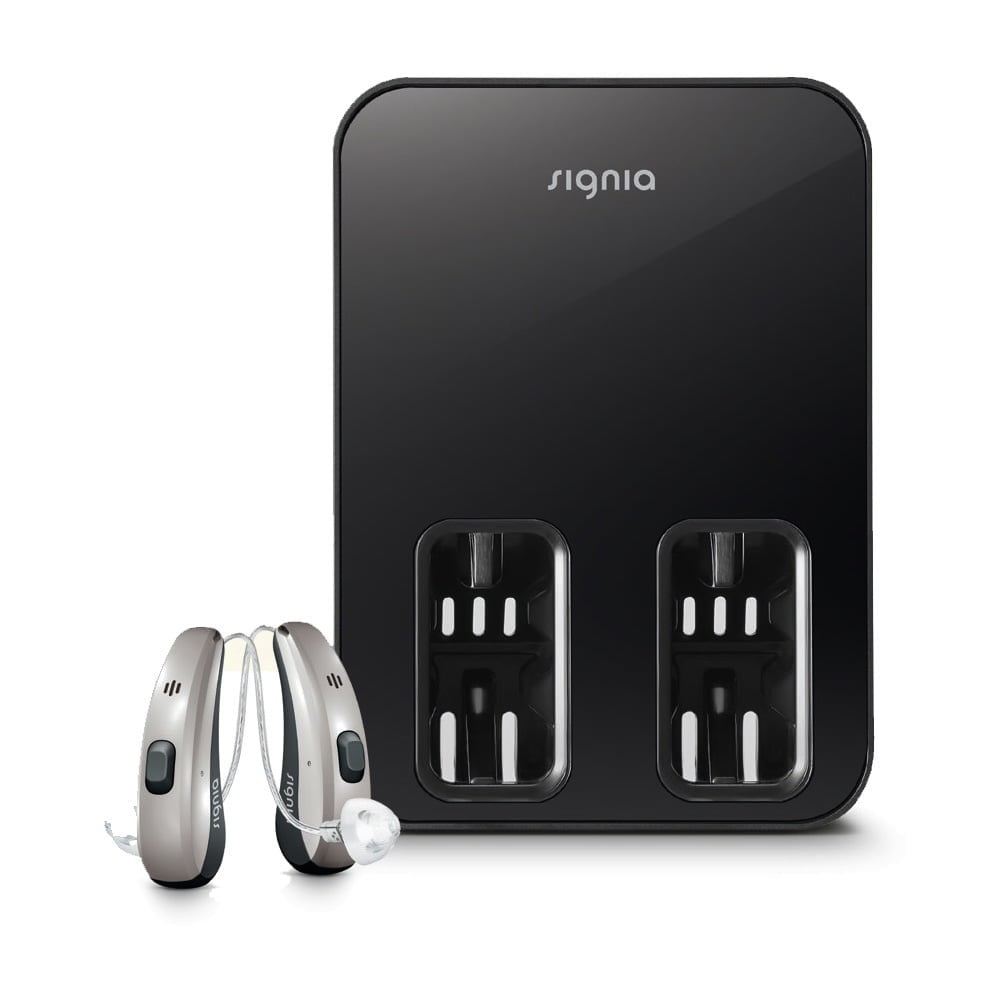 Enjoy Sound In Perfect Harmony

Hearing Your Own Voice
Many hearing aid wearers do not like the sound of their own voice as it can sound loud and unnatural. As a world's first, Signia's Pure Charge&Go solves this: its OVP™ (Own Voice Processing) provides you with a natural sounding own voice combined with optimal hearing of all other sounds for our most pleasant, natural listening experience.

Speech In Noise
Thanks to its Speech Quality, Pure Charge&Go enables you to hear speech clearly in all situations through advanced noise suppression technologies. This makes it easier for you to understand your conversation partner in very noisy environments such as a restaurant or a conference.

Conversation While Moving
The 3D Classifier of Pure Charge&Go provides optimal hearing of your own voice and your acoustic environment even when moving – it automatically adjusts the settings based on the myControl App's motion data.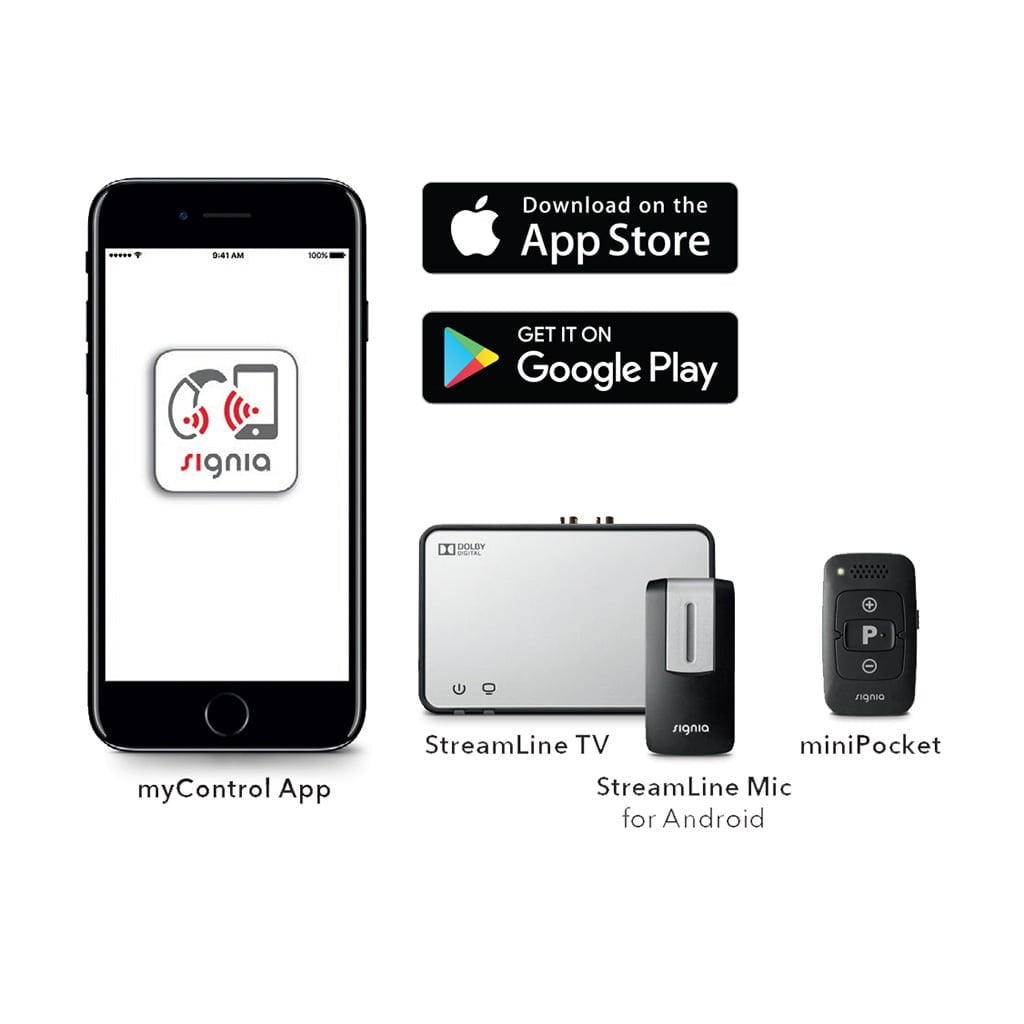 Connect Easily For Full Control

Wireless Charging
Signia's Pure Charge&Go comes with an inductive charger: the hearing aids start charging automatically when you place them in the charger and turn on automatically when you take them out.

Small, Discreet, Sophisticated
Sitting almost unnoticeably behind your ear, Pure Charge&Go offers our most natural sound and our highest hearing performance as well as superior connectivity in a sleek design.

For Most Levels Of Hearing Loss
Pure Charge&Go tackles a wide range of hearing loss from mild to severe so you can enjoy the natural sounds of life.
Crystal Clear Sound
Pure Charge&Go's Sound Clarity offers our most natural, lifelike sound in all environments.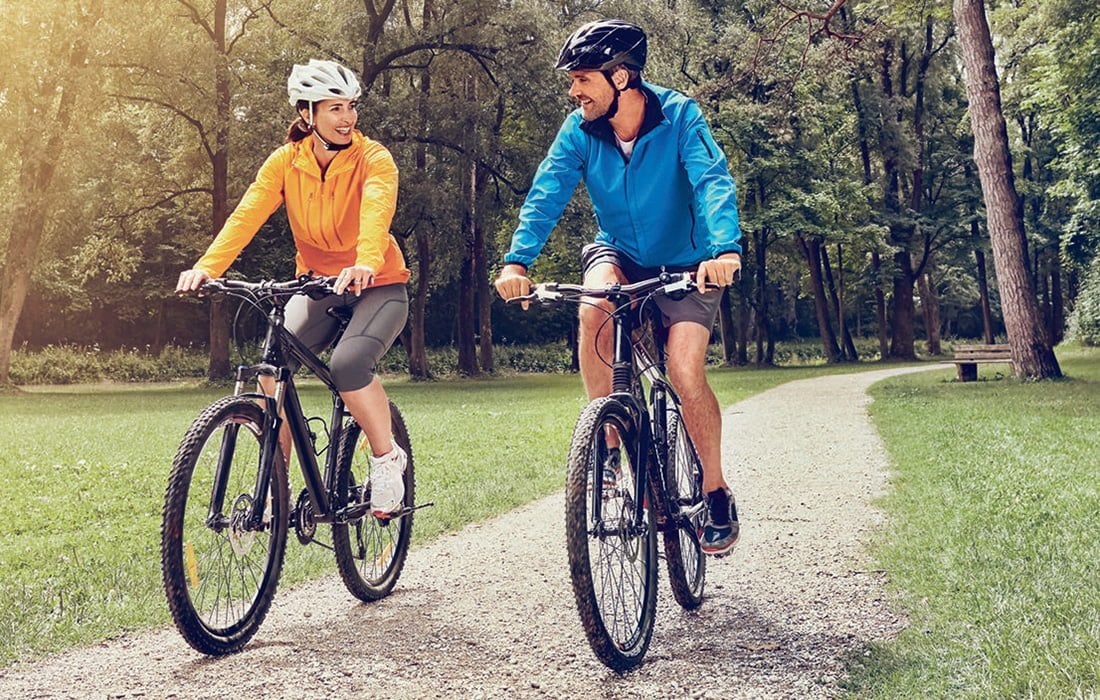 Enjoying the great outdoors with friends, conducting long business meetings, listening to your favorite podcast or music – no matter how much activity you like to pack into your day, Signia's longer-lasting Pure® Charge&Go keeps going with you.
At Carlisle Hearing Center, we offer the latest in Signia rechargeable hearing aids to ensure superior sound quality and user experience. Our professional audiology team will help you select the right product for your needs.
True to its name, Pure Charge&Go can be fully charged in 3 hours so that it's always ready to go when you are.
Hear The Sound Of Your Own Voice As Nature Intended
Enjoy our most advanced, intuitive, and reliable hearing aid – Pure Charge&Go from Signia. Whether you're catching up with close friends or negotiating with business associates, these innovative hearing aids Signia to deliver our most natural sound quality.
Coupled with the convenience of never having to change batteries and high-quality stereo streaming from iPhone® or from Android™ with the StreamLine Mic, Pure Charge&Go is the ultimate hearing aid.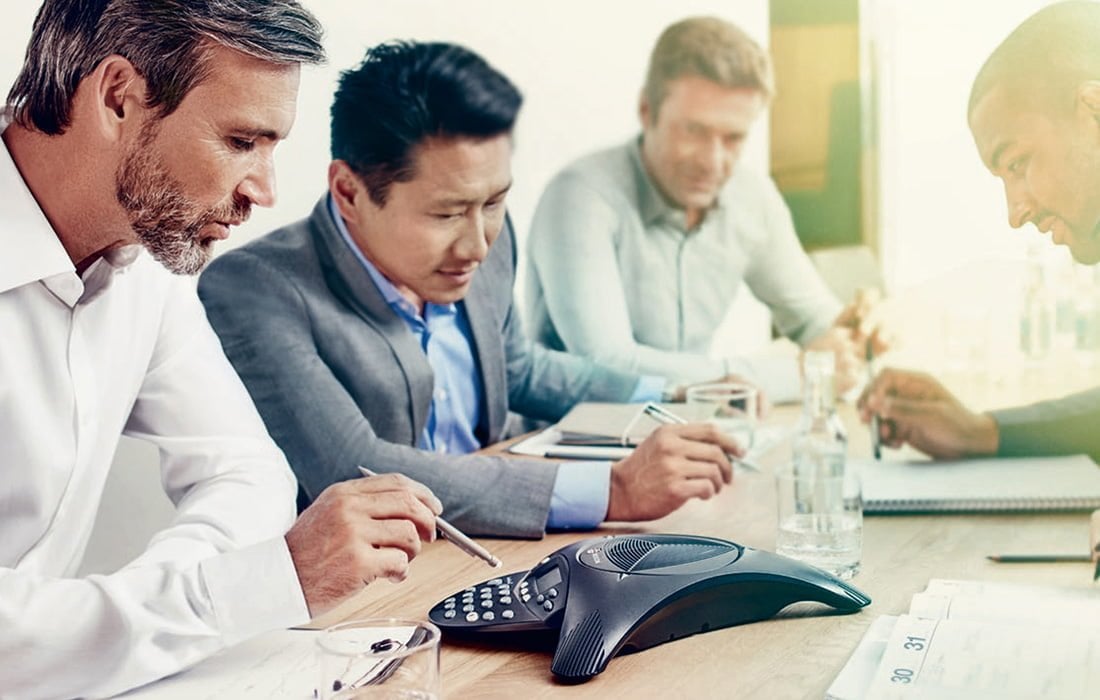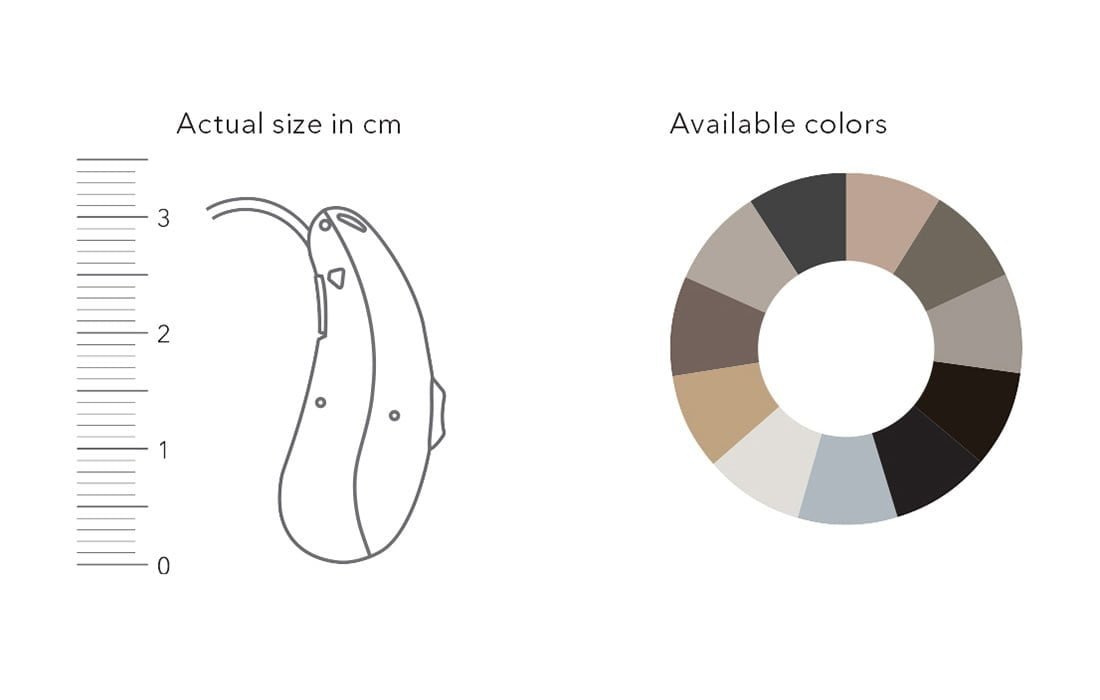 Enjoy Direct Streaming Of Phone Calls, Music, And TV
Stream music in high-quality stereo straight into your ears, discreetly adjust the volume to suit your needs while watching your favorite TV show, or hear a phone call at the push of a button.
With Signia rechargeable hearing aids and Pure Charge&Go, you have the benefit of discreet remote control and premium Bluetooth connectivity for audio streaming from various sources just a push away. Enjoy hassle-free audio streaming with your smartphone anytime, anywhere!